Professional real estate planning in Salzburg
Welcome to Gerl Immobilien GmbH, your expert for the marketing of residential and commercial real estate in Salzburg city and province. Realize your real estate project with us!
Your real estate specialists
The marketing of Salzburg real estate is our passion. Your real estate project enjoys the priority it deserves with us. Whether you want to buy or sell, rent or let - we plan a concept and implement it promptly.
Together with us you will reach your goal. Either you start your new life in Salzburg as a prospective buyer or you find a buyer or tenant with us.
Sell and rent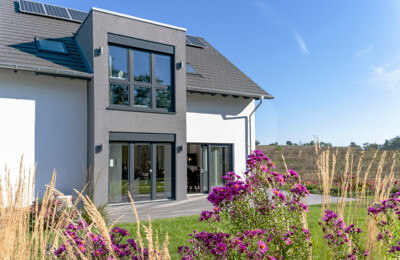 Experience all the advantages of professional selling or renting in Salzburg. If desired, our partner company will carry out a renovation in advance to increase the value of your house or apartment. We estimate the price during the real estate appraisal and market the property publicly or discreetly. The exposé includes not only all the facts, but also high-quality photos and aerial photographs, as well as a meaningful floor plan and energy certificate.
In addition, we take care of interested parties. We filter the inquiries and coordinate the viewing appointments, in which we participate on your behalf. Open questions are clarified before the prospective buyer inspection, with which we conclude the process - and introduce you to suitable buyers or tenants. As a landlord, you have the added advantage of our expertise in property management, which can relieve you of further tasks.
Live and invest
Interested parties often see their dream property at the first click at Gerl Immobilien GmbH. Because this leads you to our real estate offers. Discover not only classics such as single-family homes and apartments, but also specialties such as farmhouses, villas or penthouse apartments.
We also offer you the opportunity to register in our database and get exclusive access to off-market properties.
Location advantages for all parties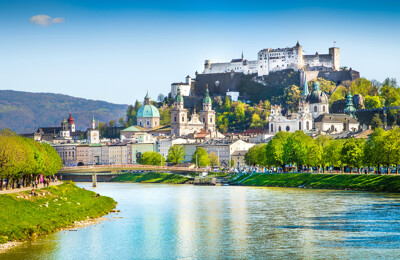 The city of Salzburg and the surrounding area are ideal for an investment, sale or rental. Urban flair meets an extensive mountain landscape, where it is possible to relax from everyday life.
They offer your buyers or tenants variety, for example in popular regions such as Mondsee or Wals-Siezenheim. Whether residential property, real estate or commercial: the location advantages such as the quiet location or excellent infrastructure can be found in all areas.
Expertise and advice
We have many years of experience in all aspects of real estate sales, rentals and the development of construction projects. Therefore, we can offer you an individual consultation characterized by trust. Empathy, transparency and honesty are just as important to us as the necessary expertise for your real estate project.
Let Josef Gerl, his team and his wide network tailor a suitable service package for you!