Real estate sale with your specialist from Salzburg
Sell real estate in Salzburg city and country with the expertise of a real estate agent behind you. Through our services in the area of real estate sales, you hardly have to become active yourself. You tell us your plans and make the final decision for a buyer. Everything else falls under our responsibility.
Opportunities and risks of selling on your own
Of course, the locational advantages in Salzburg ensure that the demand for real estate is high. Therefore, you could also advertise your house, apartment or property on your own. However, you are on your own, you have to set a value yourself and rely on your gut feeling. There is a risk of losing money or setting the purchase price too high, so that interested parties stay away.
In addition, you have to plan a lot of time to obtain the documents, prepare an exposé and take care of the management of the inquiries - not to mention the time-consuming viewing appointments that are scheduled.
Less stress with the broker-assisted sale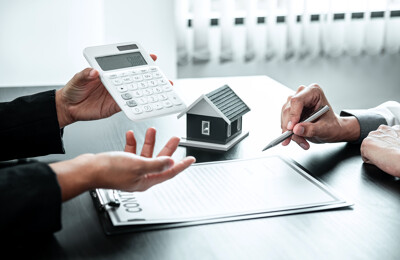 With Gerl Immobilien GmbH, on the other hand, you have a professional at your side who takes the pressure and tension out of selling your property. You can be relaxed when your property comes on the market; because you know that the price is right. We determine it with our experienced partners. You will not miss out on any money and the sales process will be accelerated due to the fair price.
In addition, we take care of the preparation of an exposé with photos that present your house or apartment from different perspectives. Could you also provide high-quality aerial photos yourself or achieve the right balancing act between naturalness and professional photo editing?
Competence and expertise instead of uncertainty
The experience of Gerl Immobilien GmbH helps you to select suitable prospective buyers. We know which aspects need to be checked and only select solvent candidates.
Of course, you also save time when you sell with a real estate agent. Because you don't have to keep time slots free for answering messages and scheduling viewings. You could even sell decentrally if your center of life is outside of Salzburg. Because you don't have to be on site yourself to find a buyer with us.
Investing brokerage fees wisely
If you are hesitant about commissioning us because of the brokerage fee, we can of course understand your concerns. After all, you have to invest again before you profit. However, having a broker on your side saves you time and you don't have to worry about the usual stress of selling.
In addition, you may ultimately achieve a higher price if the necessary professionalism is evident in your offer and the costs have been determined neutrally. Start the sale with Gerl Immobilien GmbH now!