Flexible and versatile: real estate for rent
Rental properties are the perfect alternative to buying real estate if you don't want to commit to Salzburg for the long term yet. Look for attractive houses or apartments that meet your space requirements and come with extras such as your own balcony. Some of our rental properties also score points with property management.
Be happy as a family in a rental house
Even with a small budget, the classic family dream does not have to remain unfulfilled - after all, our houses are available for rent. Here you can live independently of noisy neighbors above or below you and still not have to take out a house loan. They also usually have their own garden or other amenities. Apartment houses can also be rented for a household with several generations. On the other hand, it becomes cheaper with bungalows, semi-detached houses or terraced houses, which also offer exciting prospects for singles and couples.
Rent apartments and profit
In our portfolio you will discover rental apartments in Salzburg and the surrounding area. Sometimes there are domiciles on the first floor, sometimes apartments on one floor and sometimes apartments in the attic. Which variant do you favor? Perhaps you like a barrier-free first floor apartment that scores with pleasant freshness in the hot summer. Or you prefer the comfortable apartment on the first floor, which is accessible by elevator. Or perhaps it is the top-floor apartment with a view of the city that enchants you at first sight. We will be happy to advise you on which type of apartment suits you and your plans!
Advantages of rental real estate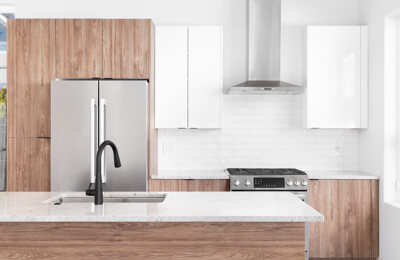 Rental properties have the advantage over purchase properties that you remain flexible as a tenant. Only the rental contract binds you to the house or apartment; after expiration of the notice period, you can completely reorient yourself. This is particularly interesting if you are still unsure about your life planning.
Another plus point is that you always have a contact person in the form of the landlord if you have any problems. The water tap drips or the heating doesn't get warm? You don't have to worry about a solution yourself, but can contact your landlord. Most rental properties also have a property management company that takes care of administrative tasks for you. This is an advantage, especially for working people with little time.
Versatile alternatives
If you are interested in long-term investment, you are better off with our buy-to-let properties. Here, you invest in your own home instead of monthly rent that doesn't go into your own pocket. Commercial real estate as well as agricultural and forestry properties are also part of our portfolio. Please feel free to take a look around!