Buy or rent: Services for interested parties
Prospective real estate buyers or tenants in Salzburg benefit from our expertise and regional knowledge. We offer classic brokerage services, but also extras such as a financing brokerage or the option of a search order.
Your professional support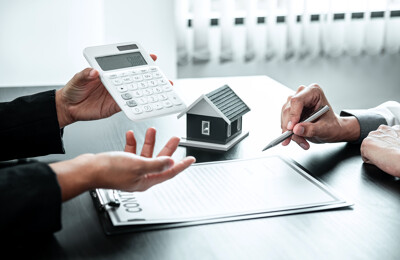 As a prospective buyer, you receive the support that takes the pressure off your search. You do not have to go to viewings alone, but have us as a partner at your side. On site, we will show you the key data and advantages of the house, apartment or property. But even before that, the impression can be right when you browse through our informative exposés.
Once you have decided on a property, Gerl Immobilien GmbH can accompany you to the notary appointment or to the conclusion of the rental contract. At any time, you can ask questions or obtain additional information; for example, about the location of a property of interest or the outstanding steps. You plan your real estate purchase or the entry into the new tenancy with us in a structured way right from the start.
Financing advice from partners
Of course, as a buyer, you need to consider financing when looking for a capital investment. In order not to exclude this decisive aspect of the real estate purchase, we offer our prospective buyers a financing mediation. We have established a broad network around Salzburg, including banks and financial advisors. In the region, we can therefore make clear recommendations and establish the desired contact.
Please note: As brokers, we cannot determine the general conditions of the financing. Discuss all key data with the financing partner who has proven himself more than once in our network. During the discussion, for example, disclose important background information such as existing equity or a guarantee in order to determine an attractive rate. If you collect all relevant documents before the appointment, you will save yourself and the financing partner additional time.
Search order for exclusive real estate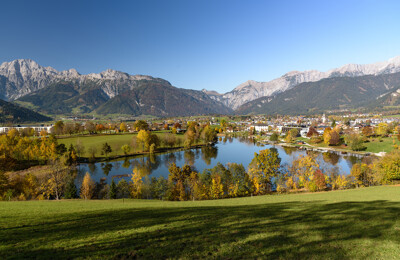 Have you set the course for a real estate purchase in Salzburg? Then take a look at our current real estate offers right away. Of course, our prospective tenants also find what they are looking for from time to time. The selection is too small or does not meet your expectations? Don't worry: We usually have other listings in our portfolio, but these are only sent to selected interested parties.
To get access to these exclusive off-market properties that do not find their way to our website, you should register as an interested party. Fill out the form and tell us your wishes and requirements. If there is a hit in the database, it will immediately travel to you - and you can choose whether a viewing makes sense. You simply transfer the search to us and only have to wait for a suitable offer.