About us: Your real estate partner from Salzburg
Gerl Immobilien GmbH is committed to your real estate plans in Salzburg and the surrounding area with passion and expertise. In doing so, we work hand in hand with experienced cooperation partners. Get to know our team, our history and location as well as our services for owners and interested parties here.
History of the company
Managing Director Josef Gerl, Sophie Thalhammer in the back office and a motivated team form the successful Gerl Immobilien GmbH. Mr. Gerl started in 2009 as a private investor with first project developments in the real estate sector. Through this experience the interest in real estate projects increased.
The concession as a broker and trustee followed as well as a study of Real Estate Management. The extensive expertise was complemented by the personal passion for real estate and properties. Due to Mr. Gerl's family background, this includes especially the agricultural, but also the commercial sector.
Special features & unique selling proposition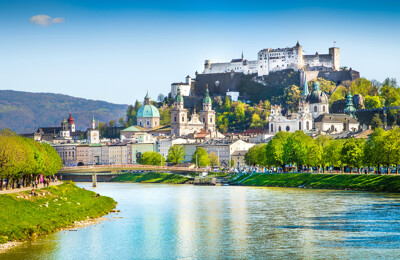 We are your experts in all relevant real estate areas - more than "just" a real estate agent! We know that there is more to the real estate plan than the search or the sales concept. Individual packages from our company, which take all aspects into account, are a matter of course for us. We focus directly on your requirements. We attach great importance to transparency and honesty. Our promises are not made out of thin air, but are always precisely implemented. Furthermore, we protect your privacy and, if you wish, we can also market your real estate discreetly.
The demands of customers are constantly increasing; simple exposés are often not enough to generate the necessary attention. In addition, different service providers are essential for the success of the sale, purchase or rental. We combine these through our long-standing real estate experts on the one hand and our proven network on the other. Over the years, we have been able to gain numerous cooperation partners who are also there for you in complex issues such as financing advice or legal questions regarding the purchase or rental contract.
Our network will give you the edge that will set you apart from other investors or sellers!
Location & Region
We are at your service in Salzburg city and the surrounding area. Thus, we combine the advantages of urban life with the benefits in the countryside. You can live centrally in a popular city steeped in history, whose historic core is a UNESCO World Heritage Site. Or you can choose your center of life in the mountain world of the province of Salzburg, which spoils you with plenty of greenery.
If you want to sell or rent in the region, you will also benefit from the location factors. The living comfort and standard of living are high, the safety factor is pronounced and the opportunities for leisure activities are wide-ranging.
We would be happy to convince you as an owner or interested party in a personal consultation and develop a concept that fits your plans.