Real estate for agriculture and forestry
Around Salzburg the conditions for agriculture and forestry are excellent. We take advantage of this fact and show you various investment opportunities here. Whether farm, arable land or forest area: the options are versatile.
Nicht gefunden
The property you are looking for does not exist or no longer exists or your search did not yield any results.
Feel free to browse our general property portfolio or contact us with your request.
Opportunities for proven farmers
On the one hand, with the real estate offers of agriculture and forestry, we address proven experts from the industry. We arrange strategically located farms or country-style villas that have their own pastures and/or stables. This way you can start working in your new sphere of activity in Salzburg and, if necessary, move right away with all your farm animals. Also farmland and forest areas for the expansion of your activity are available from time to time. Feel free to contact us if you are looking for this particular type of investment!
Successful start in agriculture and forestry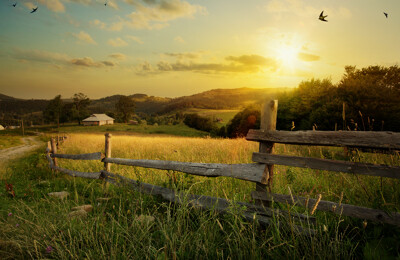 On the other hand, we would like to make it easier for new farmers and foresters to start their own business. Fully equipped farms are the ideal basis for starting out as a farmer or forester. Here, too, you benefit from the possibility of acquiring additional pasture or arable land and thus prepare yourself for the activity in accordance with your plans. Of course, the additional purchase of arable land is also possible at any time, availability permitting. We would be happy to help you select a suitable location to get a foothold as a farmer in Salzburg.
Recreation on your own farm
Alternatively, you can spend your peaceful retirement on an idyllically located farm or make a conscious decision for this special vacation residence. Escape the hustle and bustle of the city by investing in your own country villa with a view and visit it in your spare time. You don't necessarily have to be involved in agriculture or forestry to enjoy the benefits of these special properties!
Alternatives for investors & tenants
If a farm or forest land does not fit your plans, you have three other options at Gerl Immobilien GmbH. You can look at our residential properties for sale and invest in a long-term home (house or apartment). Or you can make a conscious decision to rent in order to remain flexible and independent. The third aspect in our portfolio focuses on commercial real estate beyond agriculture and forestry. In this category, you choose between office buildings as well as workshops, warehouses and production halls, which are ideal for an activity in industry, for example.
Contact Gerl Immobilien GmbH
In all matters we are at your disposal with advice and support and recommend real estate for your idea. There is no suitable offer at the moment? Then we will gladly add you to our database and think of you when a new listing is posted.