Services for owners: sale and rent
Sell or rent your property with Gerl Immobilien GmbH. In several steps we guide you to the goal of your real estate project. Of course, real estate appraisal is also part of our service package.
Services around the sale of real estate
We take care of various aspects of the real estate sale. Depending on your wishes this includes
the price assessment of your property by an expert for real estate valuation
a final modification of the property (modernization or renovation) by craftsmen arranged by us in order to increase its value
the design of the exposé (including professional photographs, aerial photos and, if necessary, energy certificate and floor plan)
targeted marketing to our internal customers
the additional publication in a real estate portal, if no discrete marketing is desired
the coordination of incoming inquiries
Planning and execution of viewings
screening of interested parties, targeting solvent buyers
comprehensive support with the final purchase contract
After a consultation in our office and your order, we will create an individual package from these services.
Services around the renting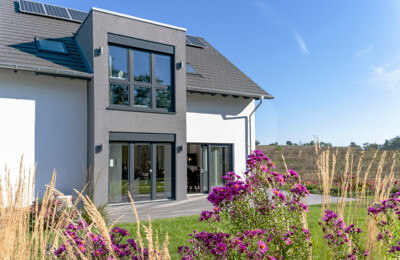 We are also happy to be your experienced partner in the search for solvent tenants. Of course, we also take care of the marketing of your house or apartment in order to generate the necessary attention for your property. Instead of checking out prospective tenants yourself and organizing the viewings, you transfer this important task to us.
Thanks to our many years of experience, we know what to look out for in order to find a solvent tenant for you. We introduce you to suitable candidates and you make the decision to start the tenancy. You avoid the usual worries and problems in leasing by using our expertise from the very beginning.
Real estate valuation for a fair price
In the run-up to marketing, we determine a realistic price for your property. To ensure that you do not set this price too high or too low and thus delay the sales process, the usual procedures for determining value apply. Comparisons with other properties and an assessment of the value of the house or apartment lead to a purchase price in line with the market. This is based on facts such as the size and equipment of the property, but also takes into account any location advantages.
Landlords benefit equally from the property valuation. We develop the rental price based on the circumstances of your property. In both cases (selling and renting) we also take a look at the price trends in real estate. Fair costs for all parties are the pleasant result.
Contact us now
The only thing separating you from the services for owners is the concrete order. Get to know us in an initial meeting, discuss your wishes with us and then decide flexibly on individual services. Or you can take advantage of the whole package for maximum convenience when selling or renting!