Off-market real estate: discreet marketing in the background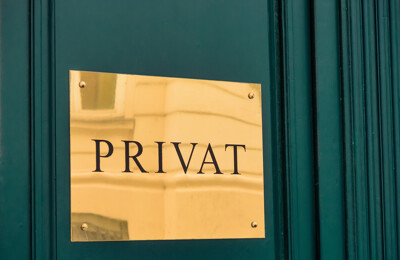 Off-market properties are houses or apartments that are for sale but cannot be viewed by the public. Only selected prospective buyers are given access to the offers for sale. Is this concept of interest to you? Learn more about discreet marketing and its advantages here!
Sequence of the marketing process
With discreet marketing, we create an exposé of your property as usual. However, this is not published, but is reserved for certain buyers. Nobody except you, us, directly involved persons such as the notary and the suitable prospective buyers will find out about the sale of an off-market property. If a customer from our database is interested, the usual steps like the on-site visit and (in case of a positive decision) the final notary appointment will take place.
Fewer viewings for off-market properties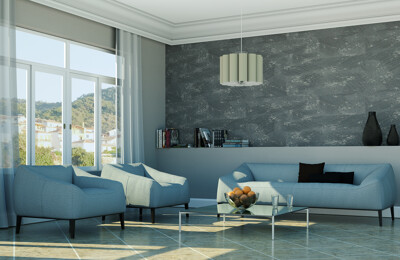 If you want to sell your property, you surely want to avoid "viewing tourism". Some prospective buyers visit properties just on a whim. You can succeed in reducing these unnecessary on-site appointments with our concept of discreet marketing.
We only show your exposé to interested parties whose requirements match the conditions of your property. To do this, the potential buyers must contact us in advance with their ideas for a house or apartment and have them entered in our database. In this way, we ensure that the advertisement and the interested party are a good match.
Shorter sales process through discreet marketing
Discreet marketing can speed up a sale. This is because our database often already contains prospective buyers who have been waiting precisely for your house or apartment. The delivery of the exposé therefore usually results in a viewing and the final acceptance of the bid.
You do not have to wait for lengthy viewing appointments. Instead, we keep you up to date from the beginning and inform you immediately if there are suitable buyers in the database.
Silent sale under exclusion of the public
Another pleasant aspect that comes with off-market real estate: you do not have to disclose to neighbors and relatives that you are selling your house or apartment. Often, this is a great advantage in everyday life.
In addition, with discreet marketing, you can rest assured that your privacy will be protected. Insights into your private four walls (in the form of the photographs in the offer) are only given to relevant persons. Your property remains an exclusive object for sale.
Opportunities for interested parties: Request off-market real estate
If you are interested in a house or apartment and have not yet found what you are looking for, the specific request for off-market real estate in our brokerage office could help you out. On request and after registration in our database you are allowed to view suitable offers.
Let us know which key data your property has to fulfill. We will then search for suitable exposés and allow you access. Maybe your next investment is already waiting in our portfolio or is only a few moments away?